by Kimberly Collins, Gabe Hinkebein, and Staci Schorgl (3Ls)

John Warnock Hinckley, Jr., was born in Ardmore, Oklahoma, on May 29, 1955. The youngest of three children, John's home life seemed picture perfect. His father, John W. Hinckley, Sr., was a successful and wealthy Chairman and President of the Vanderbilt Energy Corporation while JoAnn Moore Hinckley, John's mother, was a homemaker who doted on her children, especially John, whom she felt was more introverted than his older siblings. John's brother, Scott Hinckley, graduated from Vanderbilt University and became Vice-President of his father's oil and gas business. John's older sister, Diane, was popular and outgoing, a straight "A" student in high school and a graduate of SMU in Dallas.

In the early years of John's life, it seemed as though John would follow the path to popularity and success that his elder siblings had established. When John was four years old, the Hinckley family moved to Dallas, Texas. During his elementary school years, John was the quarterback of the school football team and also played basketball, earning the title "best basketball player" for his elementary school basketball team. When John was in the sixth grade, his family moved to the exclusive suburb of Highland Park. During junior high, John was elected President of his seventh grade and ninth grade classes, managed his school's football team, and took up the guitar.

During high school, John became increasing reclusive. He rarely brought friends home and would spend hours alone in his room, strumming his guitar and listening to the Beatles. Although his parents attributed his lack of social interaction to shyness, his increasing withdrawal from society is evident from a classmate's description of him as "a non-guy" in high school.

In 1973, after graduating from high school, John and his family moved to Evergreen, Colorado, the new headquarters for his father's business. In the fall of that same year, John enrolled at Texas Tech, in Lubbock. After finishing his freshman year, John moved to Dallas to live with his sister, Diane, and her husband and son. In 1975, John returned to Texas Tech during the spring semester. A year later, in April of 1976, John dropped out of college and flew to California to pursue his dream of becoming a songwriter. Living in an apartment in Hollywood, John saw the movie "Taxi Driver" fifteen times that summer, writing his parents about a make-believe girlfriend
named Lynn Collins modeled on one of the movie's main characters. Many believe that Hinckley's attempted assassination of Reagan was based on this movie, the story of an American psychopath who stalks a political candidate. Frustrated with what he termed the "phony, impersonal Hollywood scene," John left California in September of 1976 and returned to Evergreen, where he worked as a busboy at a dinner club for a few months.

In the spring of 1977, Hinckley went back to California, but again found it unsatisfying and returned to Texas Tech, remaining there through the summer of 1978. When John returned to the university, he switched his major from Business Administration to English. During the seven years that John attended college, he dropped in and out of classes without ever acquiring a college degree. John also formed no meaningful relationships while at Texas Tech; fellow classmates stated that they rarely saw John in the company of other people.

In August of 1979, John bought his first gun, a thirty-eight caliber pistol, and began target-shooting. A self-taken photograph of John in December of 1979 portrays him holding a gun to his temple. According to defense experts, Hinckley played Russian Roulette twice in November and December of 1979.

In 1980, John continued to add to his gun collection, purchasing the exploding-head Devastators that he eventually used in his assassination attempt. In that same year, John experienced various health ailments, and began receiving prescriptions for anti-depressants and tranquilizers.

In response to an article in a May 1980 issue of People regarding Jodie Foster's enrollment at Yale University, Hinckley enrolled in a Yale writing course so that he could be near the young actress who had made such a deep impression on him in "Taxi Driver." At Yale, he attempted to establish contact with Jodie, and left letters and poems in her mailbox. He managed to have two telephone conversations with her, during which he assured her that he was not a "dangerous person." His deep obsession with Foster, however, coincided with his obsession with assassination. Hinckley believed that achieving notoriety by assassinating the President of the United States would help him gain what he termed her "respect and love."

In the fall of 1980, Hinckley decided to stalk President Carter. On October 2nd of that year, Hinckley went to one of Carter's campaign appearances, but left his gun collection, now totaling three handguns and two rifles, in his hotel room. When Hinckley went to Nashville during another of Carter's campaign stops, he was arrested at the airport when airport security detected handguns in his suitcases. The guns were confiscated and Hinckley was fined $62.50 and sent on his way. Soon after this incident, Hinckley bought two more twenty-two caliber handguns while
visiting his sister.

At his parents' insistence, Hinckley began seeing a psychiatrist in Colorado. The psychiatrist thought that John's problems stemmed from emotional immaturity, and recommended to John's parents that John be cut off financially and forced to make it on his own.

After failing to get a job at the end of February of 1981 as he'd promised his parents, John flew to Hollywood. Staying there only one day, John Hinckley Jr. boarded a bus and checked into the Park Central Hotel in Washington D.C. on March 29, 1981. The next day, Monday March 30th, John wrote a letter to Jodie Foster describing his plan to assassinate President Reagan, to impress her with his "historical deed," left his hotel room and took a cab to the Washington Hilton where Reagan was to speak to a labor convention at 1:45 p.m.

At 1:30 p.m., John Hinckley Jr. stepped forward from a crowd of television reporters and fired six shots from a Rohm R6-14 revolver. The bullets from Hinckley's gun struck Ronald Reagan in the left chest, Press Secretary James Brady in the left temple, Officer Thomas Delahanty in the neck, and Security Agent Timothy J. McCarthy in the stomach. Hinckley was immediately arrested, and his trial began over a year later, on May 4, 1982. On June 21, 1982, after seven weeks of testimony and three days of deliberation by the jury, John Hinckley Jr. was found not guilty by reason of insanity. He currently resides at St. Elizabeth's Mental Hospital in Washington, D.C.

Born Alicia Christian Foster on November, 19, 1962, Jodie Foster made her acting debut in a Coppertone television commercial in 1966. She starred in the controversial Martin Scorsese film Taxi Driver in 1976 as a teenage prostitute. This film won her an Oscar nomination for best supporting actress; unfortunately, it also won her the unwanted attentions of a troubled young man named John Hinckley. He soon learned from a magazine article that she would be attending Yale University and took it as the perfect opportunity to meet her.

In her younger years, Jodie attended the elite school Lycee Francais in Los Angeles and graduated as class valedictorian in 1980. In pursuit of higher education, Jodie went on to attend Yale in New Haven, Connecticut. She had hoped to be a typical college student; but John Hinckley's obsession with her dashed any hopes of her blending in with the other Yalies.

After the Hinckley incident, Jodie bounced back and went on to win two Oscars for her performances in The Accused (1988) and The Silence of the Lambs (1991). She also made her directorial debut in the 1991 film Little Man Tate; the story of a child prodigy torn between his working-class mom and his teacher.

To date, she refuses to publicly comment on the incident involving John Hinckley. She is well-known for canceling interviews or walking out if a reporter tries to question her about Hinckley. As recently as 1991, she canceled an interview with NBC's Today Show when she was told Hinckley's name would be mentioned in her introduction, but they probably wouldn't ask her about it.

Her only response about the incident came in 1981 in the article Why Me?, published in Esquire magazine. In the interview, she stated that she was running across the Yale campus with a friend when she learned President Reagan had been shot. At the time, she had no idea that the shooter was the strange man who kept calling and pestering her with love letters. When Hinckley's motivations came to light, the press "swarmed through the campus like a cavalry invasion. I couldn't protect myself from being trampled." The news of Hinckley's motivations hit her emotionally like a ton of bricks. When she learned that her photographs and college address were found in Hinckley's motel room, she was shaken.

Twenty months after the shooting, she wrote of the incident: "My body jerked in painful convulsions. I hurt. I was no longer thinking of the President, of the assailant, of the crime, of the press. I was crying for myself. Me, the unwilling victim. The one who would pay in the end. The one who paid all along - and, yes, keeps paying." She gave a press conference, answered a few questions, and then attempted to return to student life.

After hearing of Hinckley's not guilty verdict, Foster was "horrified" and the wave of emotions returned again. She was further angered by a poem published in the 1982 National Enquirer. The poem's author? John Hinckley. The poem contained the lines "I have come to shoot you down with my bloody gun . . . look here at my bloody knife, I think I'll stab you first, deep into your bloody heart, it should quench my thirst." Jodie was furious and took the poem as a direct threat against her life. Her attorneys put an end to the fiasco by threatening to sue the magazine.

Unfortunately for Foster, Hinckley was not the only "crazy" obsessed with her. Shortly after Hinckley's arrest, a second man, Edward Richardson, while in the process of finishing Hinckley's job and killing the President. He also claimed to be obsessed with Foster and admitted to visiting Yale with the intention of killing her. He described following her across the Yale campus with a loaded gun in his pocket. He changed plans after deciding she was "too pretty."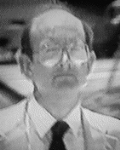 Dr. Hopper is a psychiatrist practicing in Evergreen, Colorado who testified as a defense expert witness. Dr. Hopper began psychiatric treatment with John Hinckley, Jr. in October 1980, five months before the March 1981 assassination attempt. From October 1980 to February 1981, Hopper had a dozen sessions with Hinckley; the last one only a month before the shooting.

Unfortunately Dr. Hopper failed to recognize Hinckley's deepening depression and growing inability to cope with frustration. Hopper treated Hinckley with biofeedback techniques and in February 1981, Hopper advised Hinckley's parents to force John to leave home as part of a plan to make John less dependent on his parents. Hopper later testified that he didn't consider his young patient to be "mentally ill" because Hinckley had never said anything to indicate he was a dangerous patient. Jack and JoAnn Hinckley (John's parents) followed Dr. Hopper's advice and told their son he would be on his own from here on out. Jack Hinckley would later classify following Hopper's advice to kick John out "the greatest mistake of my life." Psychiatric experts later agreed that forcing John from home severed his last ties with reality and pushed him over the edge; he would shoot Reagan one month later.

Following the assassination, Dr. Hopper was sued by all of Hinckley's shooting victims with the exception of President Reagan. Brady, Delahanty, and McCarthy alleged that Dr. Hopper had inadequately treated John Hinckley and asked for $14 million dollars damages. They claimed Hopper, as a psychiatric professional, should have recognized that Hinckley was dangerous and put him in a hospital. They further alleged Hopper misdiagnosed Hinckley as having minor problems and rejected his parents' suggestion to institutionalize the younger Hinckley. Finally, they argued Hopper failed to warn police of the reasonable likelihood that Hinckley would attempt a political assassination despite Hinckley's admission that his "mind was on the breaking point."

The suit was later dismissed in the case of Brady v. Hopper, 570 F. Supp. 1333 (D. Colo. 1983), aff'd, 751 F.2d 329 (10th Cir. 1984). The United States District Court held that because Hinckley never threatened anybody, Dr. Hopper could not have known Hinckley was dangerous; or warned Brady and the others of the danger.

Vincent Fuller served as senior attorney for the defense in the John Hinckley trial. Hinckley's parents hired Fuller from the Washington D.C. based law firm of Williams and Connolly, a firm known for defending famous people in white collar criminal cases. Fuller's claim to fame came in 1982 when he won an acquittal by reason of insanity for his client, would-be presidential assassin John W. Hinckley, Jr.

Since the Hinckley trial, Fuller has defended other noteworthy clients, including boxing promoter Don King and ear-biter Mike Tyson in his trial on charges of rape in 1992. His fee for defending Tyson was $5,000 per day, amounting to a grand total of 5 million dollars. His record is not unblemished, however. Although he successfully defended King against charges of tax fraud, his defense of Tyson resulted in a six-year jail sentence for the boxer. After the Tyson verdict, many critics claimed that Fuller inadequately defended Tyson because he failed to object to a piece of key prosecution evidence.

Roger Adelman served as the government's senior prosecutor during the trial of John W. Hinckley, Jr. He served as an assistant U.S. Attorney for eighteen years and then became a partner in the Washington law firm of Kirkpatrick & Lockhart, which specializes in White Collar Criminal Defense. Adelman taught evidence and trial practice at Georgetown University Law Center for a number of years, and participated in a variety of symposiums in the United States and abroad. During his eighteen years with the United States Attorney's office, Adelman tried around two hundred and fifty jury cases, including claims of political corruption, conspiracy, bribery, fraud and murder Although best known for his participation in the Hinckley trial, Adelman also prosecuted former Representative Richard Kelly in the Abscam political corruption trials.

Dr. Park Dietz, a thirty-three years old member of the Harvard Medical School faculty at the time of the Hinckley trial, presented five days of expert pychiatric testimony for the prosecution. All observers agree that Dietz was a star. Dietz's precise answers, presented in a "high, prim" voice, were memorable and effective--not surprising for someone who had appeared as a forensic psychiatrist for the prosecution in over one hundred cases.
Dietz described John Hinckley as a spoiled, lazy, self-concerned, manipulative rich kid. According to Dietz, Hinckley suffered from various common mental disorders--but he was not severely mentally ill, as defense psychiatrists maintained: "Mr. Hinckley has not been psychotic at any time." Dietz concluded that because Hinckley had not been "occupationally successful," he turned "turned to high-publicity crime." He was "in love with himself." He was not obsessed with Jodie Foster, only infatuated. Dietz suggested that Hinckley might be feigning insanity to avoid serving his time in prison.

After the Hinckley trial, Dr. Dietz built a stellar career as a forensic psychiatrist, appearing as an expert witness in the such celebrated cases as that of serial-killer Jeffrey Dahmer. He keeps a complete set of serial-killer trading cards in a wall-length display case in his home, along with such other items as antiquarian books on criminology and a human skull.

An alumni of John Hopkins Medical School, Dr. Dietz was profiled in the John Hopkins Magazine. Dale Krieger's profile of Dietz concluded:

One comes away from a long conversation with Park Dietz wondering what it takes to disengage that formidable analytic intelligence and cause him to recoil in horror. One answer is audio tapes; some serial killers record the torture of their victims, and Dietz finds these tapes hard to bear. But something in him still has to know why a human being would do such an awful thing. And he knows that because of his work, some people will be prevented from doing such things to new victims.
Gazing out at the California night, he says, "I've been very lucky. I get to use everything I've got, often in events that matter, where I get to make a difference." He stretches out his legs and adds, "It doesn't get any better than that."
Dale Krieger, The Dark World of Park Dietz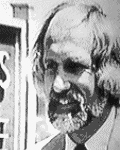 Trial observer and author of a book on the Hinckley trial, Lincoln Caplan, described the defense's lead psychiatric expert as resembling "Father Time," with his gaunt appearance, shoulder-length hair, and gray beard. For three days, Dr. William Carpenter--in a "smoky drawl" with "meandering answers"--provided the testimony about John Hinckley's troubled mental state that would convince the jury to find the defendant not guilty for reason of insanity.
At the time of trial, Dr. Carpenter was director of the Maryland Psychiatric Research Center, a professor at the University of Maryland Medical School, and a recognized expert on severe mental illness--especially schizophrenia. Carpenter was educated at Wofford College and at the Wake Forest Medical School.

Dr. Carpenter based his diagnosis of "process schizophrenia" on forty-five hours of interviews with Hinckley conducted over nearly a one-year period. In a "calm, sympathetic, yet clinical" manner, Carpenter told the jury that Hinckley's schizophrenia developed gradually. He became increasingly unable to distinguish external reality from his own internal fantasies. Carpenter concluded that Hinckley felt that he was on an out-of-control "roller coaster." He had numerous destructive impulses, according to Carpenter, but among all of them "the most persistent was the the destruction of Jodie Foster." Carpenter concluded that although Hinckley appreciated the wrongfulness of his conduct "intellectually," but not emotionally.

In 1989, Dr. Carpenter testified in another famous insanity murder case, Commonwealth of Pennsylvania vs John DuPont.