Links
George Holliday's Rodney King Beating Video (Holliday's own page)

A Canadian Perspective
Journalist Lou Cannon Dissects King Case
L.A. Times "Defense Rests in Rodney King Case"
PBS Online Forum: Lou Cannon Discusses the King Case
Books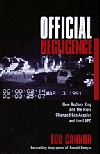 Cannon, Lou. Official Negligence: How Rodney King and the Riots Changed Los Angeles and the LAPD (Westview Press, 1999)

Deitz, Robert. Willful Injustice : A Post-O.J. Look at Rodney King, American Justice, and Trial by Race (1996)
Delk, James. Fires and Furies : The L.A. Riots : What Really Happened

Geller, Laurence, and Hemenway Peter, Last Chance for Justice : The Juror's Lonely Quest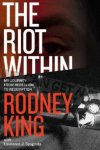 King, Rodney and Spagnola, Lawrence. The Riot Within: My Journey from Riot to Redemption (HarperOne, 2012).

Koon, Sgt. Stacey (with Robert Deitz), Presumed Guilty: The Tragedy of the Rodney King Affair (Regnery Gateway, 1992)
Owens, Tom & Browning, Rod. Lying Eyes: The Shocking Truth Behind the Corruption and Brutality of the LAPD and the Beating of Rodney King (1994).
Video
ABC-CLIO, The Rodney King Case: What the Jury Saw in California v. Powell (with host Fred Graham)(1992)