Each of the demonstratives (your high school teacher would have called them "visual aids") below was introduced by the prosecution in the trial of Lay and Skilling.
(Source: John C. Hueston, "Behind the Scenes of the Enron Trial: Creating Decisive Moments" (American Criminal Law Review Spring 2007)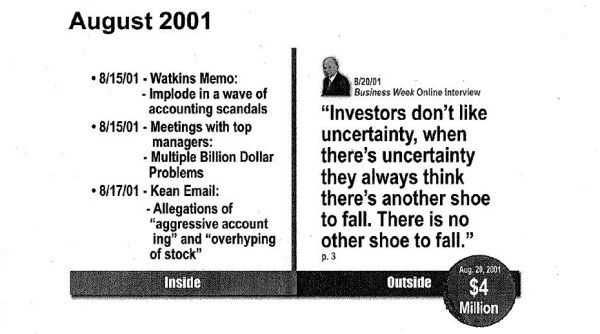 The prosecution sought to contrast what Lay knew about Enron's financial condition and the story he was telling investors at the same time.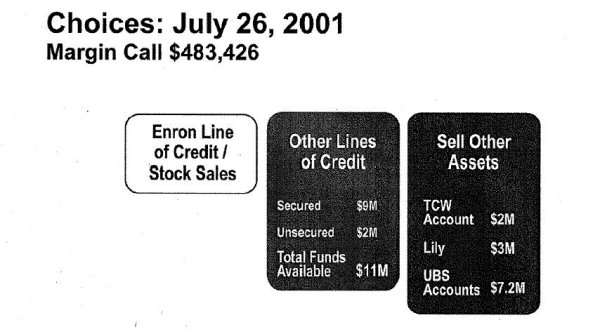 This demonstrative emphasizes that Lay, despite his testimony that he sold Enron stock only when he had no other options, suggests that those other options in fact existed.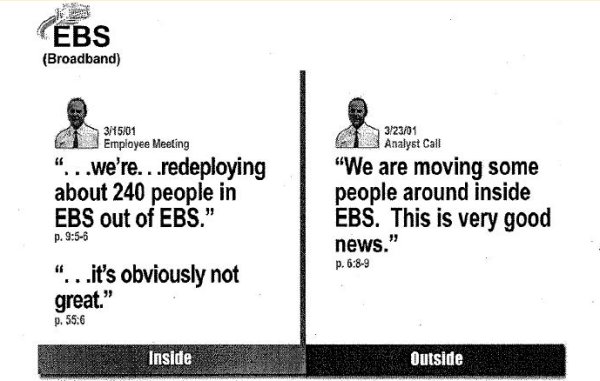 The demonstrative above contrasts what Skilling told employees about employee transfers in March 2001 and what he told analysts in a call the same month.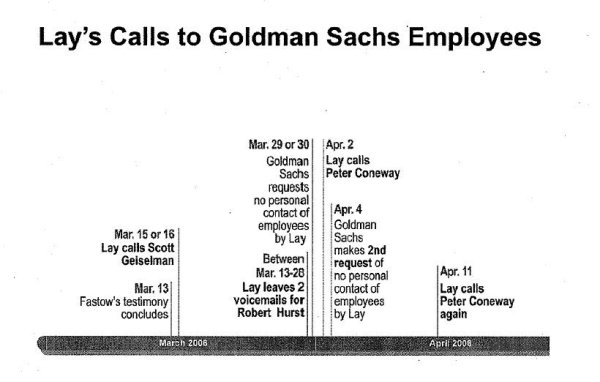 Lay denied contacting witnesses to ensure his testimony is consistent with theirs. The demonstrative above emphasized the timing and repeated nature of such contacts.